expertise
VIP reception
Prestige sectors demand impeccable reception services. C event'S stands out in this domain, with professionally trained candidates rigorously selected to meet the highest standards in soft and hard skills.
Multilingual hosts and hostesses: a carefully chosen roster of candidates
Our recruitment expertise guarantees you pre-selected, qualified professionals, ready to serve as true ambassadors of your brand. C Event'S ensures full on-the-ground supervision, and is authorised to provide services in both the public and customs areas at Paris and French national airports.
Talents: strategic profiles
We can provide a positive response to any specific requests: Site manager, administrative clerk, driver, director, in-store presenter, sales person, on-set presenter... and guarantees its obligations should the need arise.
Artists and models : distinctive personalities
Our C Model'S agency, officially launched at the beginning of this year, can arrange and hold castings for you of models, singers, dancers, artists, actors, candidates for TV shows and extras.
Prepare your hostesses models with Haute couture uniforms ? C MODEL'S takes care of specially-made.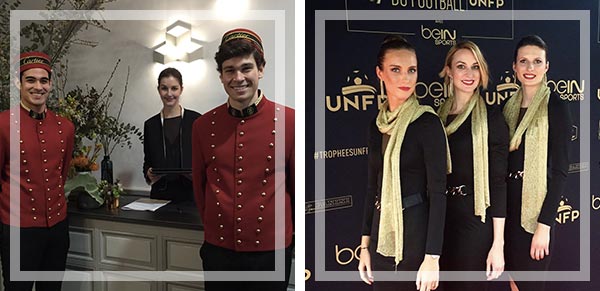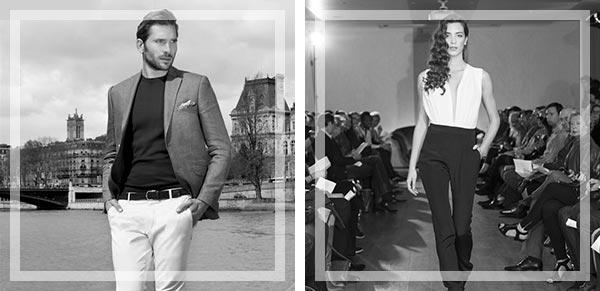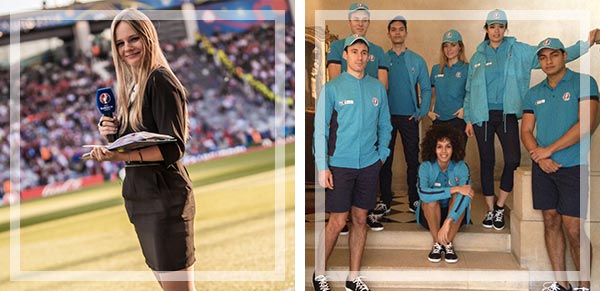 ---
Editing company
C event'S communication
SAS au capital de 10 000 euros
8, avenue de la Grande Armée, 75 017 Paris
Téléphone : 01 40 55 38 00
RCR Nanterre 507 809 622
UX Design & copyrighting
Studio Lisa May
Photos
Stéphane Kossmann → stephanekossmann.com
Web Design & Development
Philippe Courand [PCO] → pc-o.net
---
All content included on this site is protected by French and international copyright and intellectual property laws. All rights to reproduction are reserved, including for all visual and photographic documents.
The personal information on this site, or collected by means of online forms, is collected under the conditions stipulated by the French Data protection Act ("informatique et libertés" law) of January 6, 1978. Any person who has supplied this data has a right to access, modify, correct or delete their information by sending an e-mail to the webmaster.
C Event's and C Model's are not responsible for the content of any other site that you may access through the official website of these agencies. It is expressly understood by the user of this site that in no event shall C Event's and C Model's be liable for any damages whatsoever, direct or indirect, tangible or intangible or special, resulting in particular from the consultation and / or use of this website or other linked sites, such as uses of text, audio or visual information that could have been collected therein, including any financial or commercial injury, loss of programs or data in the user's information system or any other form of loss.